Ultra lightweight and versatile mini solar robot.
The SolarCleano M1 makes your life easier thanks to its mini size and weight. An alternative solar panel cleaning solution to your solar PV installations and glass roof, it is now gaining increasing popularity in window cleaning.
Small and light (27kg without brushes)
Cleaning capacity up to 800m²/h
Water and waterless solar panel cleaning robot for all panel systems
Clean with only 1 operator
For smaller installations, glass roof, and window cleaning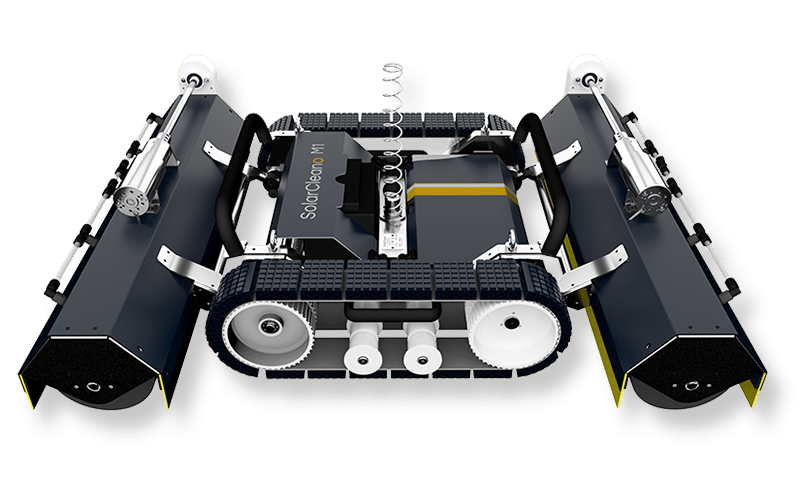 Fully modular design
The robot can be dismounted into 3 parts for easy transportation. The assembly and disassembly take 2 minutes. The SolarCleano mini solar panel cleaning robot can fit into any type of vehicle. Highly mobile and light, it can be conveniently carried and operated by one person.
| | |
| --- | --- |
| Length | 800mm |
| Width | 860mm |
| Height | 350mm |
| | |
| --- | --- |
| Total weight | 37kg |
| Brush width | 0.8m |
| Brush diametre | 170mm |
| Remonte control range | 200m |