Don't feel like carrying the robot? Leave the job to the Transporter.
The SolarCleano T1 is especially developed to transport your F1, M1, and F1A from one panel row to the next.
Designed for any ground-based power plant
Maximum tilt of 25° for seamless operation
Ready for all ground conditions
Save your time and energy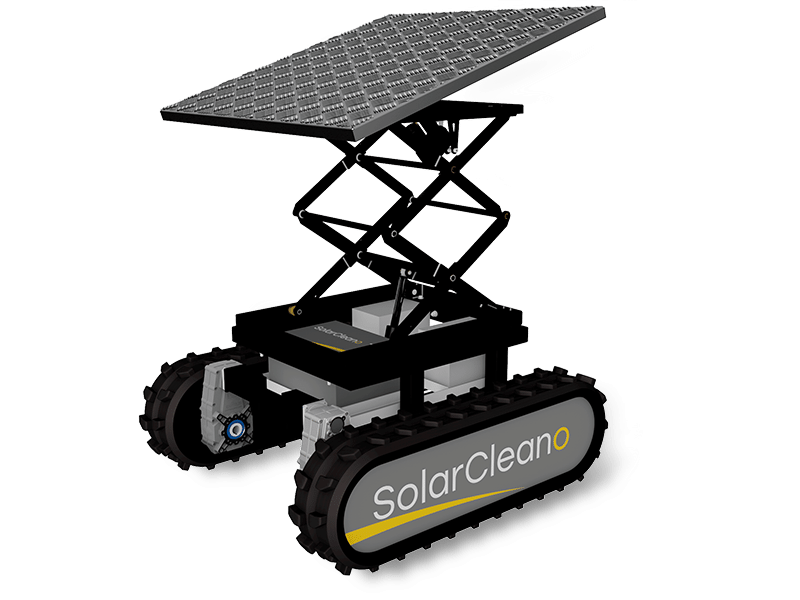 Transporting robot between solar panels made easy
With one single operator, you can now clean up to 4 MW per day without even carrying your solar cleaning robot around. The robot transporter is compatible with the SolarCleano F1, M1, and F1A, and can handily tilt to the right angle of the solar installations for seamless operation.